.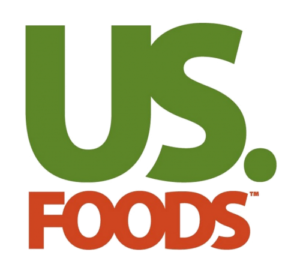 PRESS RELEASE
Houston, TX (June 7, 2018). US Foods has been running Compressed Natural Gas (CNG) Trucks in San Antonio and Austin. On May 10th US Foods added CNG trucks to their Houston warehouse. The new trucks are fueling at Freedom CNG's North Houston station, which is located within the new Pinto Business Park at I-45 & Beltway 8. The area primarily contains industrial warehouses. Many in the food, beverage, and other distribution industries have built new facilities in the area.
With the nationwide push for companies to become greener "US Foods continues to make improvements across the company to reduce our environmental footprint and allow us to serve our customers in an energy efficient way," said Dario Skocir, Vice President of Transportation. Furthermore, "Increasing the number of CNG vehicles in our fleet allows us to continue to reduce our annual fuel costs while reducing the amount of emissions emitted during our daily deliveries to customers."
US Foods currently is the only food company in Houston running CNG fleet. "Our Texas fleet of 50 CNG units operating in place of similar diesel fuel tractors is estimated to reduce nitrogen oxide emissions by 70 tons," explained Sara Mathieu, director of media relations at US Foods.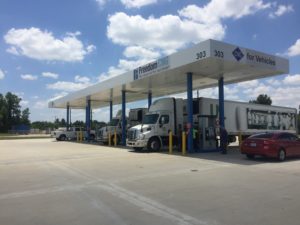 "Since day one, we have been excited about our Pinto Business Park location, " said Bill Winters, Co-Manager of Freedom CNG. Currently, Houston METRO fuels 50 CNG Transit buses at the facility daily. METRO has 20 additional CNG buses on order and will deploy them in the last quarter of 2018. CNG trucks are a proven technology; lowering fuel costs, reducing emissions and improving air quality. "The fuel price at Freedom CNG has never changed since we opened our first station in 2012. Natural gas is a stable, clean, effective and economical transportation fuel choice." Said Bill Winters.
US Foods is a national corporation committed to reducing the effects of harmful emissions that affect the ozone and the air we breathe. Freedom CNG is committed to providing education in the form of workshops, and grants in-order to upgrade the fleet equipment and stay on the leading edge of the clean energy movement in trucking.
For Interviews or Comments:
Eddie Murray
832-233-1189
Eddie@freedom-cng.com
Freedom-CNG.com
LinkedIn