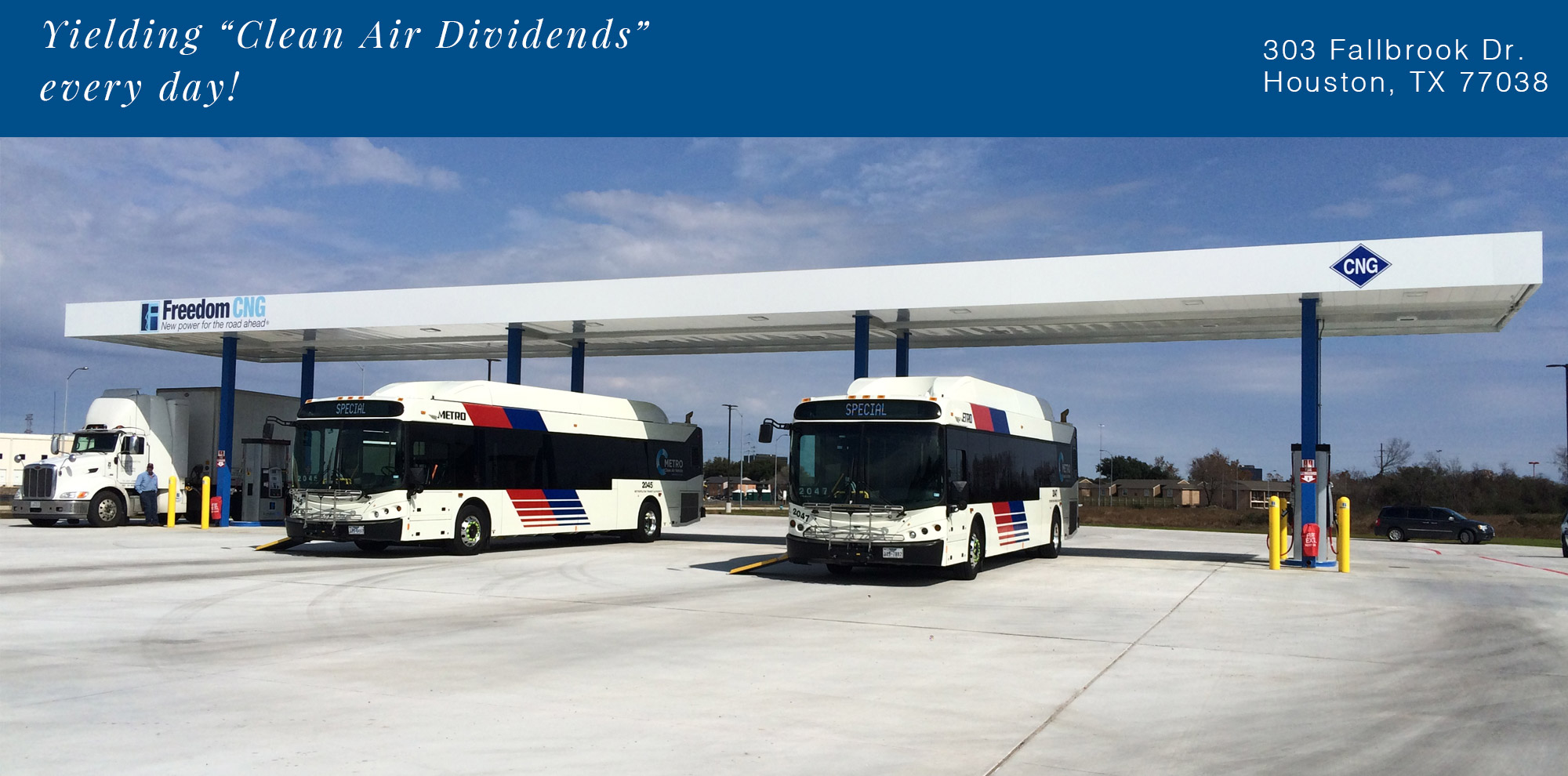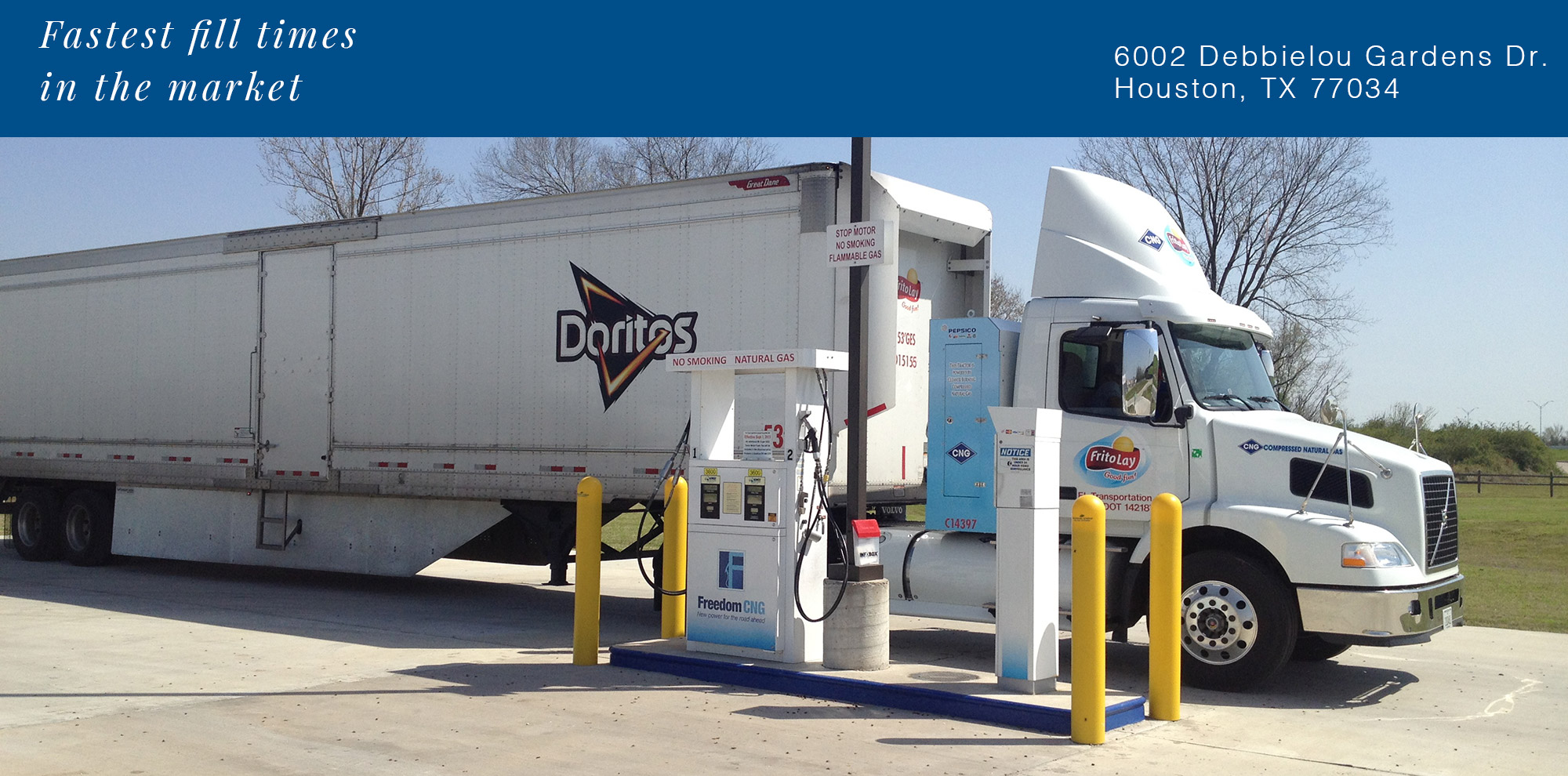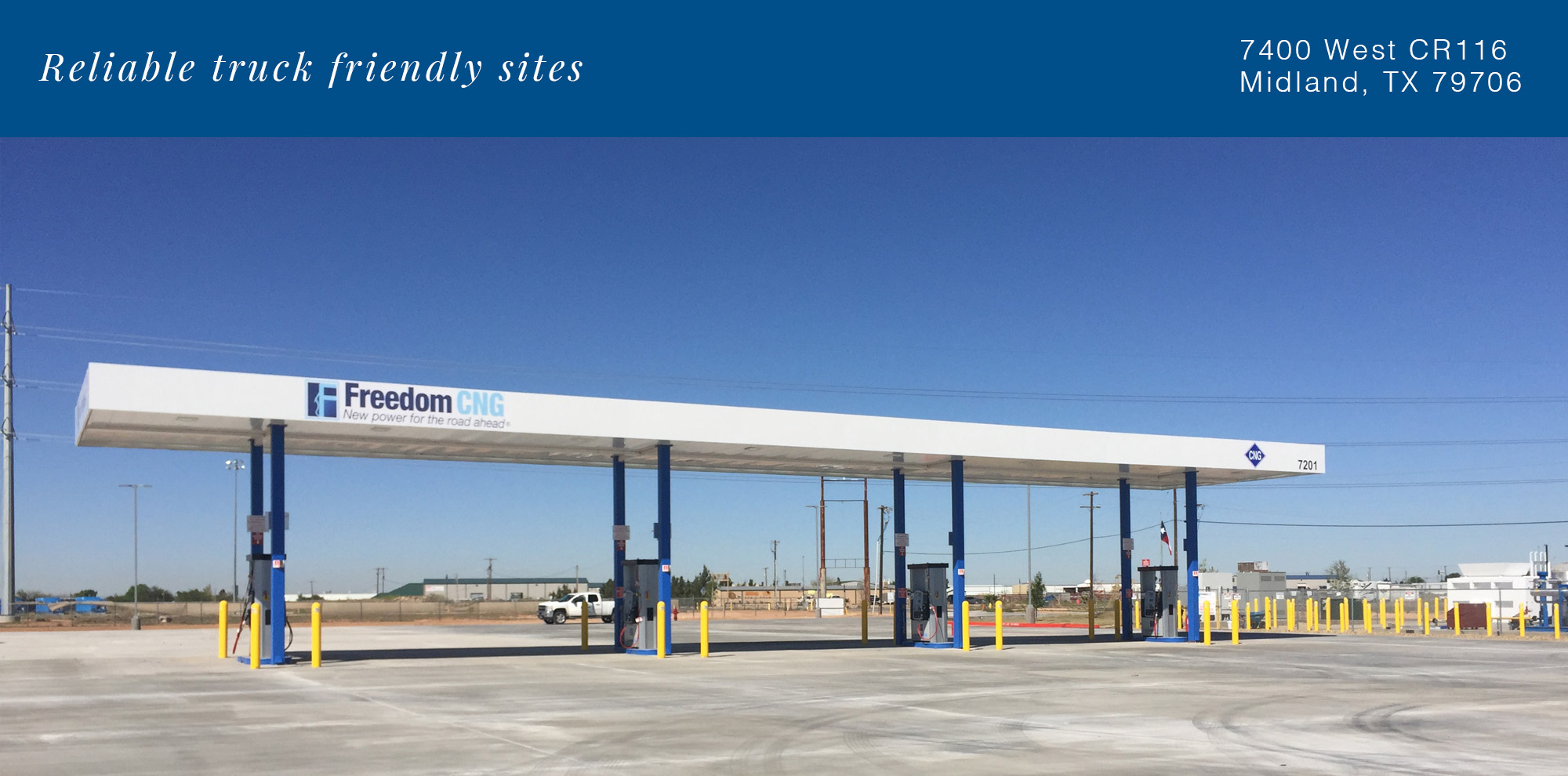 Find a Freedom CNG station near you.
ABOUT US
OUR MISSION:
Own and operate fast-fill, truck friendly CNG fueling stations serving public and private fleets
Utilize abundant local resources
Reduce dependency on foreign oil
Improve air quality
Create high quality local jobs
LOCATIONS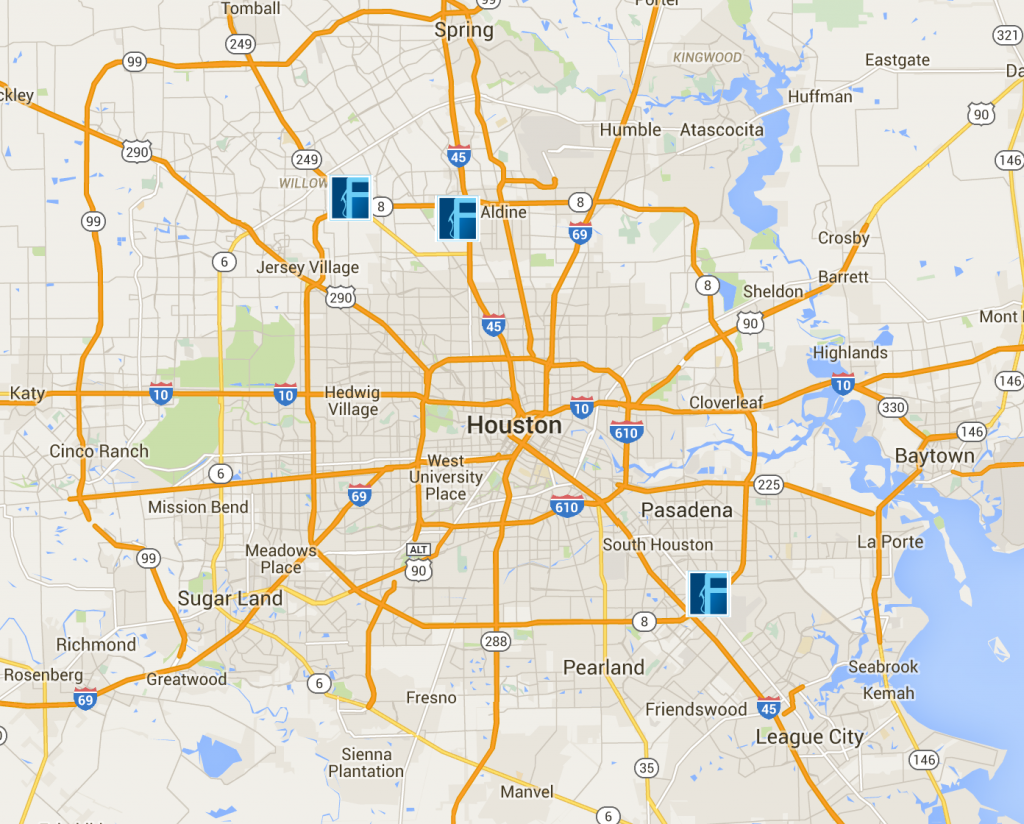 VIDEOS
Freedom CNG Introduction
The Construction of the Midland Site
The Construction of the Fallbrook Site
The Construction of the Midland Site
WHAT THEY SAY ABOUT US
CNG is not a fuel of the future, it is HERE and it is NOW!
We'll run natural gas in front of diesel all day long regardless of the price..
Freedom CNG is the best fueling partner we could have asked for!
With Freedom CNG, the customer clearly comes first. They helped train our drivers and ensure that our transition from diesel to natural gas went smoothly.
LET'S GET TOGETHER
We love our customers and we are proud of our fueling sites. Stop by anytime for a tour or please call/email if you have any questions.
Address : 6002 Debbielou Gardens Drive, Houston, TX 77034
Phone : 281-484-3875
Fax : 281-922-1474
Email : Info@Freedom-CNG.com